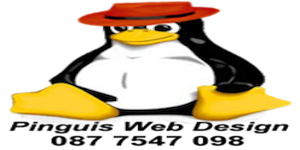 Pinguis Website Design in Ireland Effective and affordable websites in Ireland.
Create unique business tools that produce results. We provide website design and development both Online & offline marketing services
Search Engine Optimisation and content writing Affordable Websites at €350 euro finished
for Small to Medium Sized Enterprises
Page one Guarantee on hosted Websites. Domain name registration and hosting in Ireland. free Hosting for first Year
We are Search Engine Experts for Business in Ireland with Results Guaranteed.
We are technical trained and hold a degree in Accelerated Information Technology. We design website for clients needs. Phone us and get a website in three days.
Business Website Design in Ireland Need Among the things your Business Website Needs are
Committed Designer
We are good designer, we offer flexible websites design solutions focusing on creating a good high ranking on the search engines i.e. Google. Our website design packages are designed to impress. We offer Website package which are up gradable, choose what services are important to your business, with a selection of packages for all budgets from €250
Search Engine Optimization
Our SEO is all about results from website traffic to your website, all of our website packages from Low Cost, designed and built with SEO in mind. We compete in some of the most competitive retail & internet markets in Ireland. You tell us what you want to list for and we will get you the results
PPC Marketing Management
We offer a full website Pay Per Click marketing package that can be added to any of our website design FREE. We research the target market and your competitors, set up of Google adwords account and full PPC Marketing management with reports, all this from only €60 per week. You set your budget and we will get you instant conversion results at the most affordable price in Ireland.