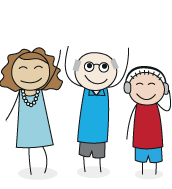 Fundraising Ideas for local community groups.
Are you are part of any Club, School, Charity or Community Group looking to generate some funding?
We will provide you with those needed funds that many clubs are trying to get. Organise a clothes drive in your local building, all you have to do is organize your members to bring in all their unused or unwanted clothes. We will pay you for them then take them away.
School Collections
Get students and teachers involved in our school. This allows students and teachers to bring in all their used and unwanted clothes into the school and we will be at hand to weigh the clothes, pay for them and take all the clothes away with us.
We can take clothes, paired shoes, handbags, belts etc.